Back to all posts
Posted on
Picture Day - Photos by Lifetouch on October 5, 2022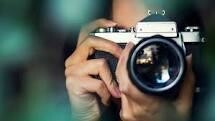 SCHOOL PHOTOS WILL BE ON WEDNESDAY, OCTOBER 5, 2022 STARTING AT 9:00 AM.
Pictures will begin at 9am in the Library. Students will be called down by class. Pictures can be ordered online after parents have the opportunity to view the proofs. Parents can access their photos online by using their child's portrait ID and access code. By enabling the option of using your child's student ID number, gives people another way to access photos if they lose their proof sheet.
NEW Way of accessing your child's images online: 
Lifetouch Photography is excited to announce the launch of a new way to access photos online.
After much safety and security testing, Lifetouch developed a way for families to access their child's photo using their student ID number.
Go to our website at www.mylifetouch.ca, click on Student ID and follow the detailed instructions to view and order photos.  
Lifetouch Customer Care Contact: 
If you have questions about your child's fall photo status, errors on their orders or how to place orders, please call the Lifetouch Customer Care line at 1.866.457.8212 or go to our ordering website, www.mylifetouch.ca.