Back to all posts
Posted on
School's Out for Summer!!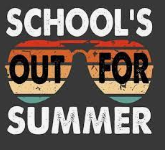 WAINWRIGHT HIGH SCHOOL OFFICE is closed until 
WEDNESDAY, August 24, 2022, FOR OUR SUMMER BREAK
THE SCHOOL IS CLOSED TO THE PUBLIC BUT THE OFFICE WILL BE OPEN FOR APPOINTMENTS ON AUGUST 24TH, 9:00 AM AND FOR THE REST OF THE WEEK PRIOR TO SCHOOL BEGINNING (THE FIRST DAY OF SCHOOL IS TUESDAY, AUGUST 30, 2022). 
FOR NEW REGISTRATIONS AND FOR WHS STUDENTS NEEDING CHANGES TO THEIR EXISTING SCHEDULES AN APPOINTMENT WITH MRS. GRUNOW IS PREFERRED.
NEW STUDENT REGISTRATIONS:
TO MEET AND/OR TO MAKE AN APPOINTMENT WITH OUR GUIDANCE COUNSELOR.  PLEASE CONTACT THE OFFICE (780) 842-4481 BEGINNING ON AUGUST 24, 2022 AT 9:00 AM.  DURING THE SUMMER, EMAIL Sandra.Grunow@btps.ca.  YOU MAY ALSO CONTACT OUR PRINCIPAL FOR INFORMATION AT  Vincent.Hill@btps.ca.   
SCHOOL TOURS WILL BE CONDUCTED FOR NEW STUDENTS in the fall,  for a tour contact Sandra.Grunow@btps.ca.
CHECK US OUT AT whs.btps.ca!